When the three owners of Faux Bergers were in the process of brainstorming their soon-to-be restaurant in Baie-Saint-Paul, they all agreed on one thing: they didn't want to open a traditional bistro with a run-of-the-mill menu. Chefs Émile Tremblay, Andréanne Guay, and Sylvain Dervieux wanted to step off the beaten path, which is exactly what they did—geographically and gastronomically—when they opened their restaurant in 2017.
"A lot of people continue to do what's always been done without necessarily asking themselves why," points out Émile Tremblay, who most definitely scrutinized every aspect of Faux Bergers along with his colleagues. The result? An original concept from the ingredients, to the cuisine, all the way down to the service and location.
Literally playing with fire
Enjoying not only from a magnificent countryside location in the heart of Baie-Saint-Paul, Faux Bergers has also taken an original approach to wood-fire cooking. Of course, there is an outdoor wood oven that churns out delicious pizza during the summer lunch rush, but what really stands out is the restaurant's very-own custom-made wrought iron cooking tower. Nicknamed "the octopus" for the eight different cooking options it offers (directly or indirectly over the fire), this magnificent piece of art was designed by Thomas Lefebvre, an artisan blacksmith from Québec City. "Actually, there are nine different cooking options, but the name stuck!" laughs Émile Tremblay, who is very proud of their made-to-order apparatus that's every chef's dream.
The ingredients used in the kitchen are just as original as the methods by which they're prepared: sturgeon gizzards, lamb testicles, and emu hearts share a plate with braised whole celeriac or grilled and smoked vegetables. "Let's just say that when someone with conventional eating habits is presented with sturgeon gizzards, they're quickly pushed out of their comfort zone," explains Chef Émile, who cut his teeth at Le Clocher Penché, Le Saint-Amour, Le Cercle, and Québec City's Légende before finally forming the Faux Bergers trio.
Wanting to stray from your typical ground beef dishes, these seasoned chefs propose a one-size-fits-all concept. Not only do they offer a single seven-course menu for all, but the entire restaurant—which has a capacity of 40 or so—is served at the same time. All the diners are asked to arrive at 6:30 p.m., and after a short aperitif the evening begins! "Not only does everyone share the same experience, but they go through it together," explains Tremblay. "Sometimes that results in magical moments. For example, when we serve a dish in a small bowl with broth, almost everyone finishes eating at the same time, and then all of a sudden, you hear this incredible symphony of everyone's spoon scraping the bottom of the bowl. This synchronization of sorts encourages an exchange, a dialogue to open up between patrons," adds the chef.
This unique formula also opens the door to new discoveries. "People often tell us: 'You know, if I had seen this dish on a menu, I never would have ordered it. But turns out, it's delicious!' Such is the case with sturgeon gizzards, which is an ingredient we use a lot, or even certain vegetable dishes which, at first glance may seem boring, but end up being pretty epic." With word of mouth spreading, curious customers keep flocking to the restaurant, ready to lend themselves to the gastronomic game and experience an evening of tasty surprises.
That being said, customers who want the Faux Bergers experience minus the tasting menu can drop by during the summer months; the lunch menu includes home-cooked pizza and other simple dishes. During the winter, the restaurant is open evenings and weekends, with a few short seasonal breaks here and there.
And throughout it all, the chefs at Faux Bergers have a clear, collective vision: to purchase local ingredients and prepare dishes that are as eco-friendly as possible. Part of this sustainable goal means being aware of the types of products they bring into their kitchen, as well as ensuring they generate as little waste as possible. Which means they can cook with complete peace of mind. "When you do what you love, it just naturally yields good results," concludes Tremblay.
Rutabaga and fumoir St-Antoine Smoked Salmon
Preparation: 15 minutes
Cooking: About 3 minutes
Cost per serving: $3.00
8 servings
1 medium head of rutabaga
200 mL (4/5 cup) white wine vinegar
80 mL (1/3 cup) water
45 mL (3 tbsp) sugar
2 grey shallots, chopped
1 egg yolk
15 mL (1 tbsp) Dijon mustard
200 mL (4/5 cup) vegetable oil
85 g (3 oz) smoked salmon
1 handful of wild rice
3 branches fresh dill
1. Peel and thinly slice the rutabaga, then blanche in boiling salted water for 1 minute.* 2. In a pot, combine 150 mL (2/3 cup) white wine vinegar, water and sugar. Heat until sugar has dissolved, then let cool. 3. Place shallots in small bowl, pour liquid over top, and marinate for about 1 hour. 4. Make mayonnaise by whipping together the egg yolk, mustard, remaining white wine vinegar, and oil. 5. Thinly slice the smoked salmon, then toss with mayonnaise. 6. To make the puffed rice, plunge in deep fryer set to 200°C (400°F). Careful: the rice will be ready very quickly. 7. Plate like in the photo, making sure to garnish with fresh dill.
*You can also cook the whole head of rutabaga on the BBQ until it is thoroughly blackened. This method takes 45 to 50 minutes and requires you to flip the rutabaga every 8 minutes or so, depending on your BBQ's heat level. The rutabaga is ready when the tip of a knife easily penetrates the flesh. Once done, remove from heat. Let cool, then peel and slice very thinly. Set aside until ready to plate.
From terroir to table
Faux Bergers has a unique relationship with neighbouring establishment Maison D'Affinage Maurice Dufour, producer of Migneron and other prized local cheeses, located just north of the small Charlevoix community. "There isn't just a cheese plant on the estate—there's also a winery, a distillery, and sheep... the variety of products they offer is vast," points out Émile Tremblay. And the Faux Bergers chefs take pleasure in purchasing these locally sourced products, from the organic Muscat sparkling wine vinified onsite, to the sheep's milk soft-serve ice cream.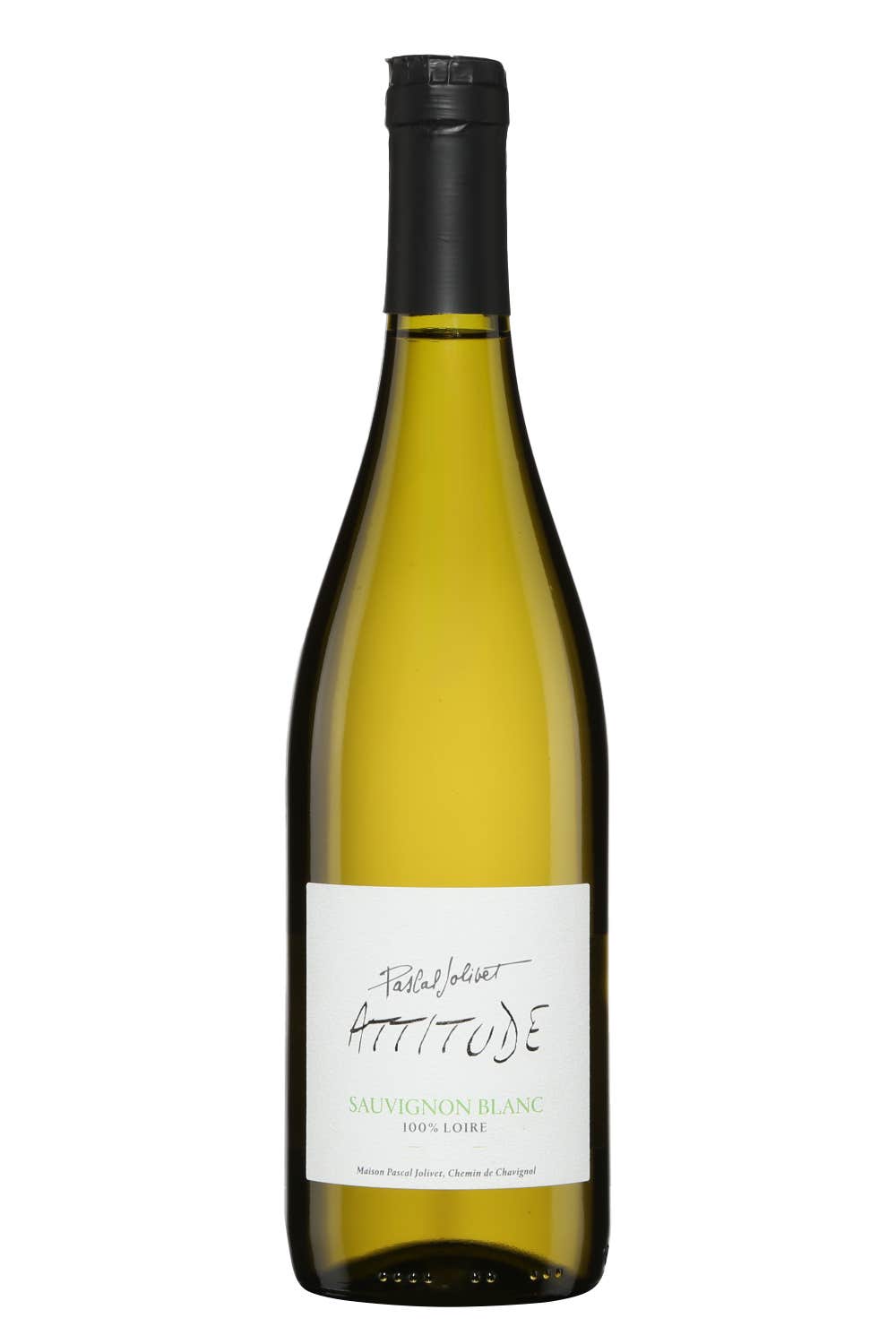 Pascal Jolivet Attitude Sauvignon Blanc
$17.80
750 ml
France
SAQ code : 11463828
Note: For vintage products, the vintage in stock may differ from the one displayed.
Reduced prices do not apply to SAQ Dépôt stores unless expressly stated to the contrary.
Photos: Julien faugère